Year 6 - Johnson and Sagan
Welcome to Year 6!
Mrs Jenner and Mr Dack are delighted to be part of your child's learning experience this academic year. We are always around to suport both you as parents and the children. If you need anything or you have any questions or queries, please don't hesitate - pop in for a chat or drop us an email to let us know.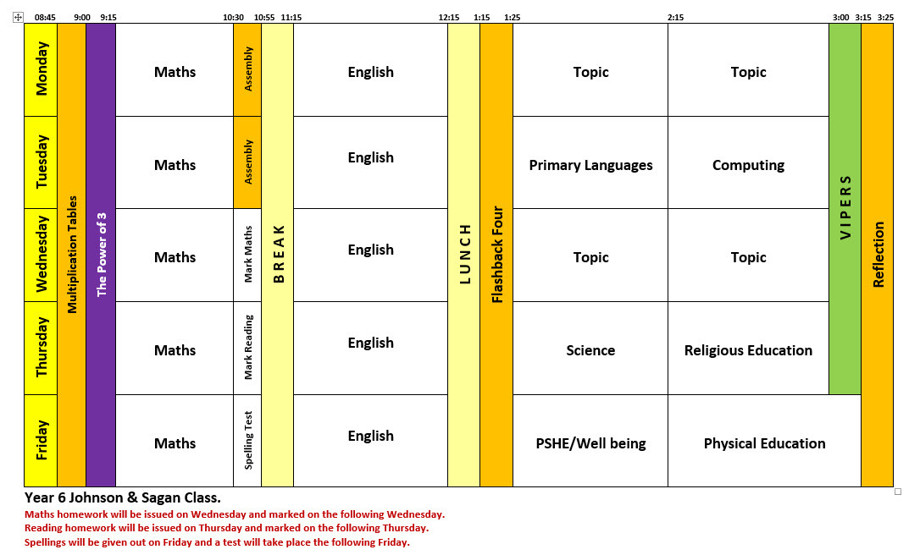 ---
Term One - "American Gothic"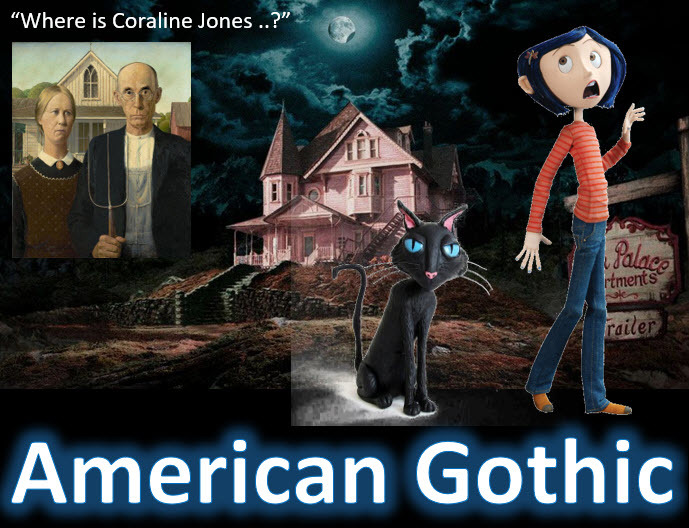 Hired by an American "realtor", the children have been tasked with locating Coraline Jones and her family - they seem to have fled their old home and are currently zig-zagging their way across the USA. Using the clues left by Coraline, the children must track them down as soon as possible.
---
Term One Spellings
Spellings will be given out every Friday. The first column contains high frequency spellings the children should already know. The second contains the spelling pattern we are currently looking at. There will be a test at the end of each week featuring ten random words taken from the lists below. Children will require some help learning these words as during the test the words will be delivered in a contextually correct sentence – for example: "The children kept their shoes in a small box beneath the stairs".
Spellings Week 7 (Revision).pdf
Spellings - Week 6 (Revise Statutory Word List).pdf
Spellings - Week 5 (Test Consolidation).pdf
Spellings - Week 4 (adding suffixes to -fer).pdf
Spellings - Week 3 (-ably-able-ible-ibly).pdf
Spellings - Week 2 (-ably-able-ible-ibly).pdf
Spellings - Week 1 (Revise Statutory Word List).pdf
---
Year 6 Parent Teacher Meeting (15/09/2021)
Below you will find a PDF detailing the main content of our meeting. If there is a particular area you require more information about, or you have questions regarding an area not covered, please get in touch via the school's email address or give us a ring.
---
Holiday Homework (Transitioning From Year 5 to Year 6)
The children have made exceptional progress since their return after the last "Lockdown". It is imperative that we keep them ticking over during the long summer holiday so as not to lose too much momentum before their return this coming September. The children have been asked to complete the following over the break:
1) Reading three times a week with an adult (if not more)
2) A weekly spelling test
3) A weekly "Flashback Ten" maths sheet
"Little and Often" is the key. The children have been told not to attempt all of it in one go, but to space it out as indicated over the holiday. As always, thanks for your support - it will really help the children as they enter this important academic year.
Spellings:
Maths:
Flashback Ten Week 1 (19/07/21).pdf
Flashback Ten Week 2 (26/07/21).pdf
Flashback Ten Week 3 (02/08/21).pdf
Flashback Ten Week 4 (09/08/21).pdf
Flashback Ten Week 5 (16/08/21).pdf
Flashback Ten Week 6 (23/08/21).pdf
---
Sports Day 2021