Year 5 - Seuss and Milne
Miss Butler, Mrs Samways and Mr Dack are delighted to be part of your child's learning experience this year. We are always around to support both you as parents and the children. If you need anything or you have any questions or queries please don't hesitate - pop in and speak to one of us.
This page will be updated regularly and will soon contain information about the children's topics, homework, reading (three times a week this academic year) as well as some videos and photographs so as to give you a bit of insight into your child's learning and daily routines.
Our PE days are MONDAY & THURSDAY. Could children attend school in their PE kits on these days. Thank you.
---
Term 1: "Honey, We Shrunk the Class!"
As well as conducting a study of famous artist, scientist and inventor Leonardo de Vinci, it would seem Year 5 have also come into possession of some kind of experimental shrinking machine! Needless to say, we turned it on and all manner of chaos ensued.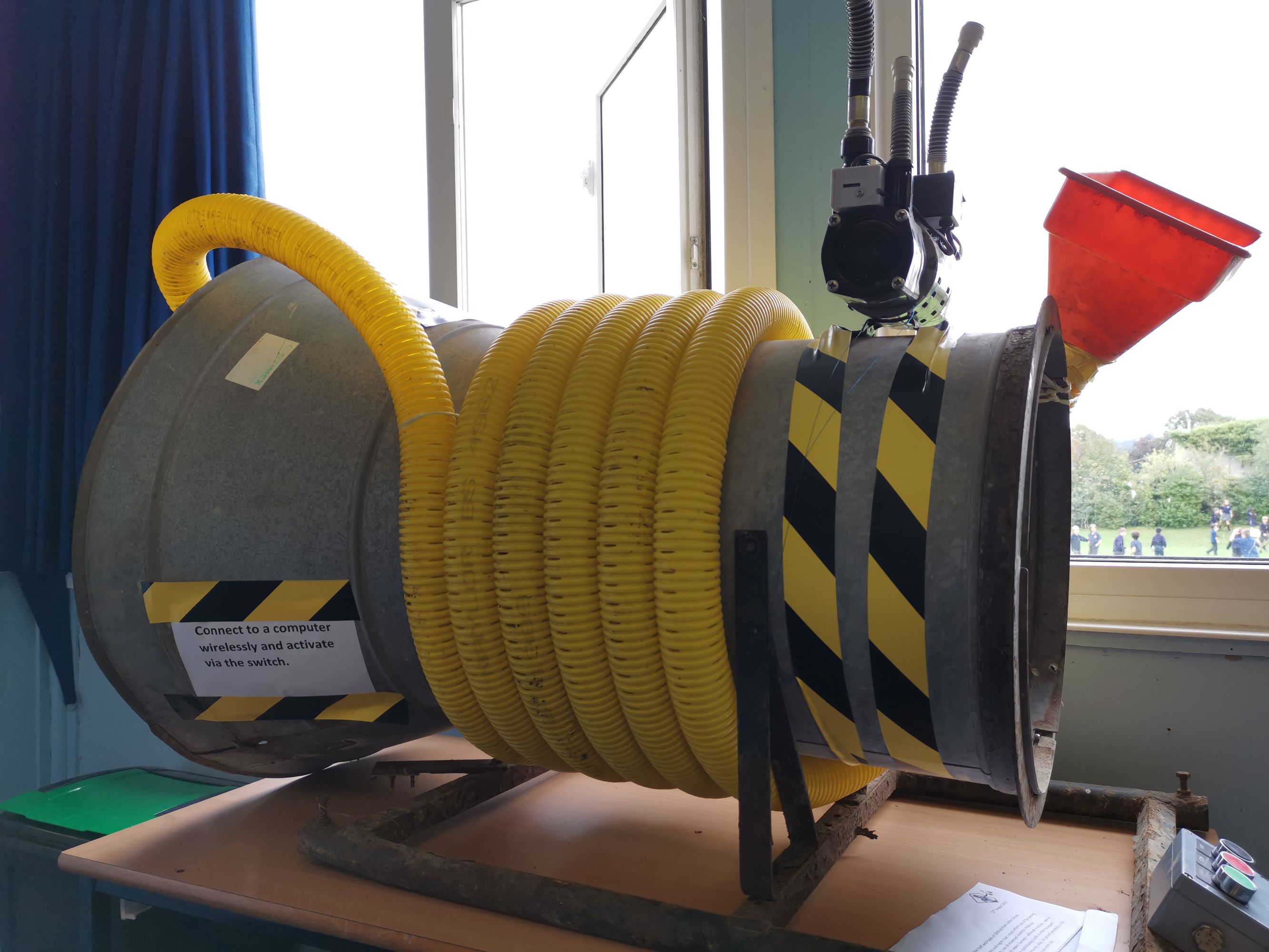 ---
Term 1 Spellings
You can find below a copy of the children's weekly spellings. As part of their homework the children will receive their spellings on a Monday in plenty of time for a test the following Friday. Parental support may be required because some of the spellings may well be homophones or similar tricky words.
---
Term 1 Topic Web & Knowledge Planner
The children have completed a Knowledge Planner covering some areas we will be looking at this term. They will be repeating the same questions at the end of the term to see what new knowledge they have acquired.
Term 1 Topic Web - What Are We Doing?.docx
---
Weekly timetable
Below you will find a copy of the Year 5 timetable.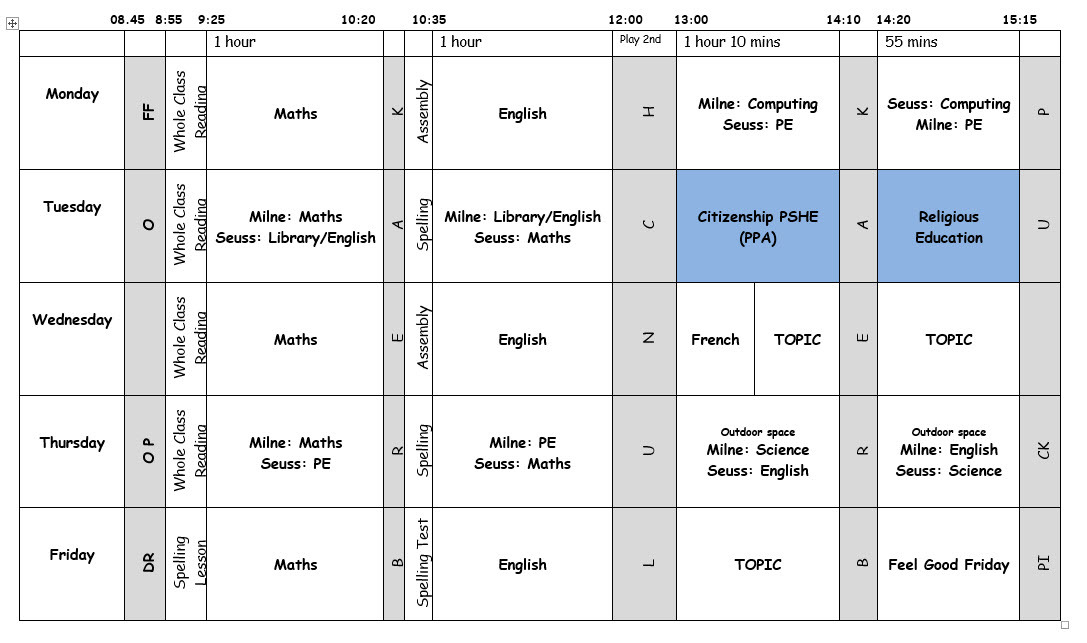 ---
Welcome to Milne Class!
The first of many videos this year. Welcome to Milne Class - it's only been three weeks, but I have to say, they're a fantastic bunch and we're all having a (generally) brilliant time (obviously the strange invention raised the anxiety levels somewhat).
---