The importance of play is recognised at Oldfield Park Junior School, making a valuable contribution to our inclusive ethos. Every child has the right to play. Play assists learning and development. It can be spontaneous or as part of a planned activity. Children's play is a natural activity essential for their health, well-being and social development. Children play differently according to their age and ability. It gives children the opportunity to develop physically, socially and emotionally. Play is a child's work and allows them to rehearse skills needed to become confident and socially successful in life.
Lunch times are structured in such a way that supports opportunities for free play. Play leaders enable children to develop their imaginative and creative skills by allowing them to explore different resources, different materials and different challenges in a safe environment. Children can play collaboratively, with others developing their understanding of both themselves and others. Play enables them to rehearse the social skills they will need to become confident learners and socially adept.
Care is taken to ensure all children are able to access play at their level and opportunities provided for them to set themselves challenges with opportunities to feel success. There is very little intervention and although there is a need for supervision, it is at a distance in order for the children to play freely.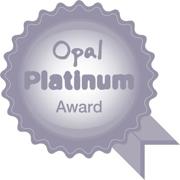 We value play so highly we even have an award! We're proud to say that we are one of a handful of schools to have achieved the OPAL Platinum Award!