Year 4 - Goodall and Herschel
We (Miss Fox, Mr Breese, Julie and Kim) are delighted to be leading the Year 4 team and are excited to be a part of the children's learning experiences this year. We are always around to support both you as parents and the children; if you need anything then don't hesitate to drop us an email or see us at the end of the day on the playground.
Keep an eye on the page for updates throughout the year.
Our PE days are Wednesday and Thursday.
Meet the teacher - Please find the presentation slides here.
Useful links
Maths:
Topics and Computing:
English:
Cultural Capital:
Year

4

Homework
Reading:
In line with the school, we expect at least 3 reads a week recorded in your child's reading record. Please find a list of questions below that will support your child when you hear them read.
Spellings:
Mill on the Brue - March 2022
Mill on the Brue (MoB) is an annual residential trip that Year 4 children participate in. It is a fantastic opportunity for your child to experience a short (2 night) activity based residential not too far from home. The activities help to foster greater confidence in their abilities as well as develop team building skills. The residential nature of this experience allows the Year 4s to develop their independence with daily tasks.
All children from previous years have loved the opportunity and have returned home exhausted from the fun and games!
Please see the 'Meet the teacher' slides above for more information.
Term 1: River of Dreams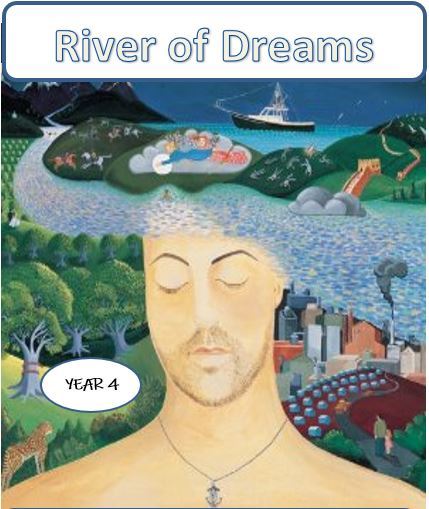 To start us off in Year 4, we are going to dive into the topic of rivers. We shall develop knowledge of the key vocabulary used when describing rivers and their course. We will also look at the water cycle and understand further where rain comes from. We encourage all children to look at local rivers and streams whenever they are out and about, hopefully they will be able to share some of the information they learnt.

We will use picture books to inspire our writing in particular: The Rhythm of the Rain by Grahame Baker-Smith and A Planet Full of Plastic by Neal Layton.
For our Spectacular Start we created rivers out of junk modelling.