Year 4 - Simone and Armstrong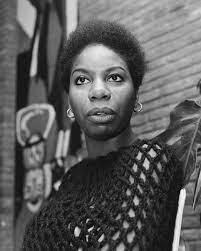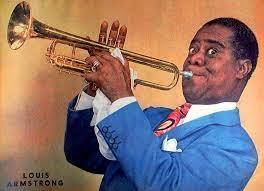 We (Miss Fox and Mr Breese) are delighted to be leading the Year 4 team, supported by Ms Quill, Miss Campbell, Mrs Desai, Mrs Lister and Mr Reilly, and are excited to be a part of the children's learning experiences this year. We are always around to support both you as parents and the children; if you need anything then don't hesitate to drop us an email or see us at the end of the day on the playground.
Keep an eye on the page for updates throughout the year.
Our PE days are Monday and Thursday.
Meet the teacher -
Useful links
Maths:
English:

Audible

have made their children's books free to download, a great resource to share a story together.

Topics and Computing:
Cultural Capital:

PE
Go Noodle
Year

4

Homework
Reading:
In line with the school, we expect at least 3 reads a week recorded in your child's reading record. Please find a list of questions below that will support your child when you hear them read.
Spellings:
Term 1 Gainsborough Group
Term 2 Light Group
Term 3 Guitar Group
Drums Group
Term 4 Arctic Group
Maths
Term 1:
Week 1 All
Week 2 Gainsborough Group and Gulliver Group
Week 3 Gainsborough Group and Gulliver Group
Week 4 Gainsborough Group and Gulliver Group
Week 5 Gainsborough Group and Gulliver Group
Week 6 Gainsborough Group and Gulliver Group
Week 7 Gainsborough Group and Gulliver Group
Term 2:
Week 1 Light Group and Bulb Group
Week 2 Light Group and Bulb Group
Week 3 Light Group and Bulb Group
Week 4 Light Group and Bulb Group
Mill on the Brue - March 2022
Mill on the Brue (MoB) is an annual residential trip that Year 4 children participate in. It is a fantastic opportunity for your child to experience a short (2 night) activity based residential not too far from home. The activities help to foster greater confidence in their abilities as well as develop team building skills. The residential nature of this experience allows the Year 4s to develop their independence with daily tasks.
All children from previous years have loved the opportunity and have returned home exhausted from the fun and games!
Please see the 'Meet the teacher' slides above for more information.
Term 4: The Ends of The World
Ends-of-the-World-Topic-Leaflet.pdfThis term, our topic is going explore the polar regions (the Arctic and Antarctic) of our world. Please find an overview of our curriculum for the term and possible home projects included in this document.
We have organised a local charity (Wicked Weather Watch) to come in and deliver a workshop to the children for their first day back. During the session, the children will learn about the polar environments, a bit of the science behind climate change, the difference between the Arctic and the Antarctic, and sustainability.
Of course, in the middle of this term, we have the long anticipated Mill on the Brue residential trip as well.
Term 3: Build a Band
Build-a-Band-Topic-Leaflet.pdfThis term, our learning is going to be centred around the subject of music. We are going to look into the science behind how sounds are made and how we hear. Furthermore, we are going to plan a world tour, create album covers and discover a range of musical instruments and their sounds.
Our novel this term is 'The Song From Somewhere Else' by A.F. Harold. This novel has great PSHE ties.
Term 2: Exciting Electricity
Our topic this term is the exciting subject of electricity. We shall develop the children's knowledge of the key vocabulary underpinning this science-based topic. We will also look at how to construct simple circuits, insulators and conductors and the role of switches in a circuit. The children will be able to reflect upon how important electricity is to them through our history lessons looking at life before electricity - a dreaded thought for many of them! We will explore a city that is always dark and has an unstable supply of electricity though our novel, The City of Ember. For our Spectacular Start the children pulled jobs from a bag and are now assisting around the school doing various duties.
We encourage all children to take note of the electrical items they use and consider where the electricty that powers them comes from.
Term 1: Gainsborough's Glorious Bath
To start us off in Year 4, we are going to dive into the topic of The Georgians. We we explore the era of the 4 Georges, how the country changed during their era and the effect it had on modern day Britain. We shall also develop the children's local history knowledge of Georgian Bath and its main influencers. In Geography, we will be exploring the expansion of Bath using maps from various eras, spanning right back to Mediaeval Bath. Throughout their lessons the children will develop their compass skills, grid references and comparison skills. In music, Mr Breese will be teaching the year group how to play ukulele, which will continue throughout the year.
We are lucky enough to have Ferdo (a chess master) in teaching all Year 4s chess on a Tuesday afternoon.
We will be reading the Usbourne version of Gulliver's Travels as our class novel this term.